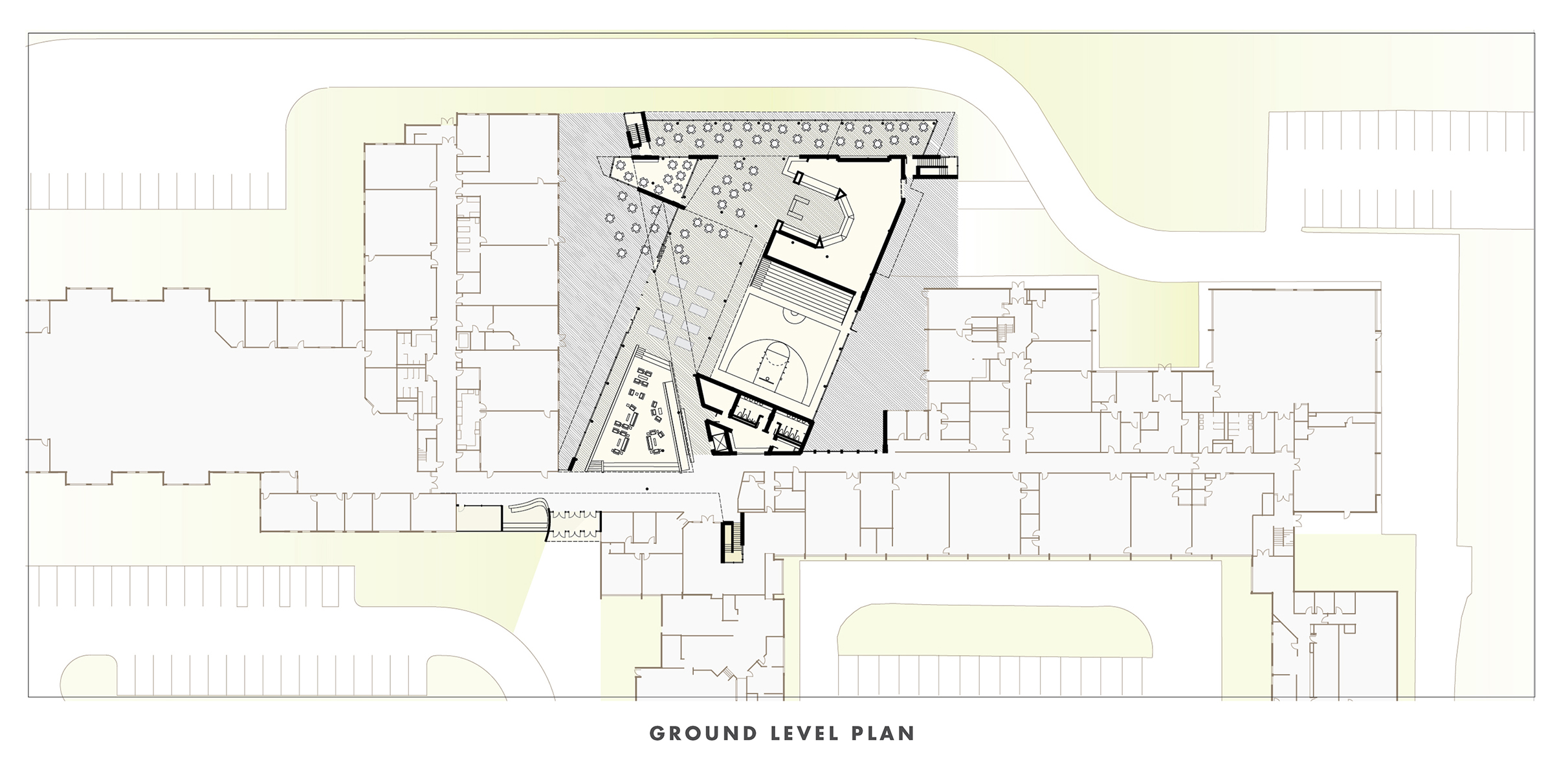 MCC Student Center
This project was won in an invitation-only design competition.
Wedged between existing campus buildings, this new 36,000 square foot two-level student activity center provides a new "heart" for the campus that includes food service and dining, offices and meeting rooms for student organizations, a 300-seat multipurpose performance space that includes a basketball half-court and volleyball court, a student lounge, a fitness center, and a bistro. The triangular shaped spaces resulted from the diagonal circulation patterns that connect the new activities with existing program and circulation corridors.
The new student center provides a hub for students to lounge, exercise, learn, collaborate and dine while transforming the campus's image and creating new outdoor spaces.
This project received an AIA Honor Award.
FRIEDSON STUDIO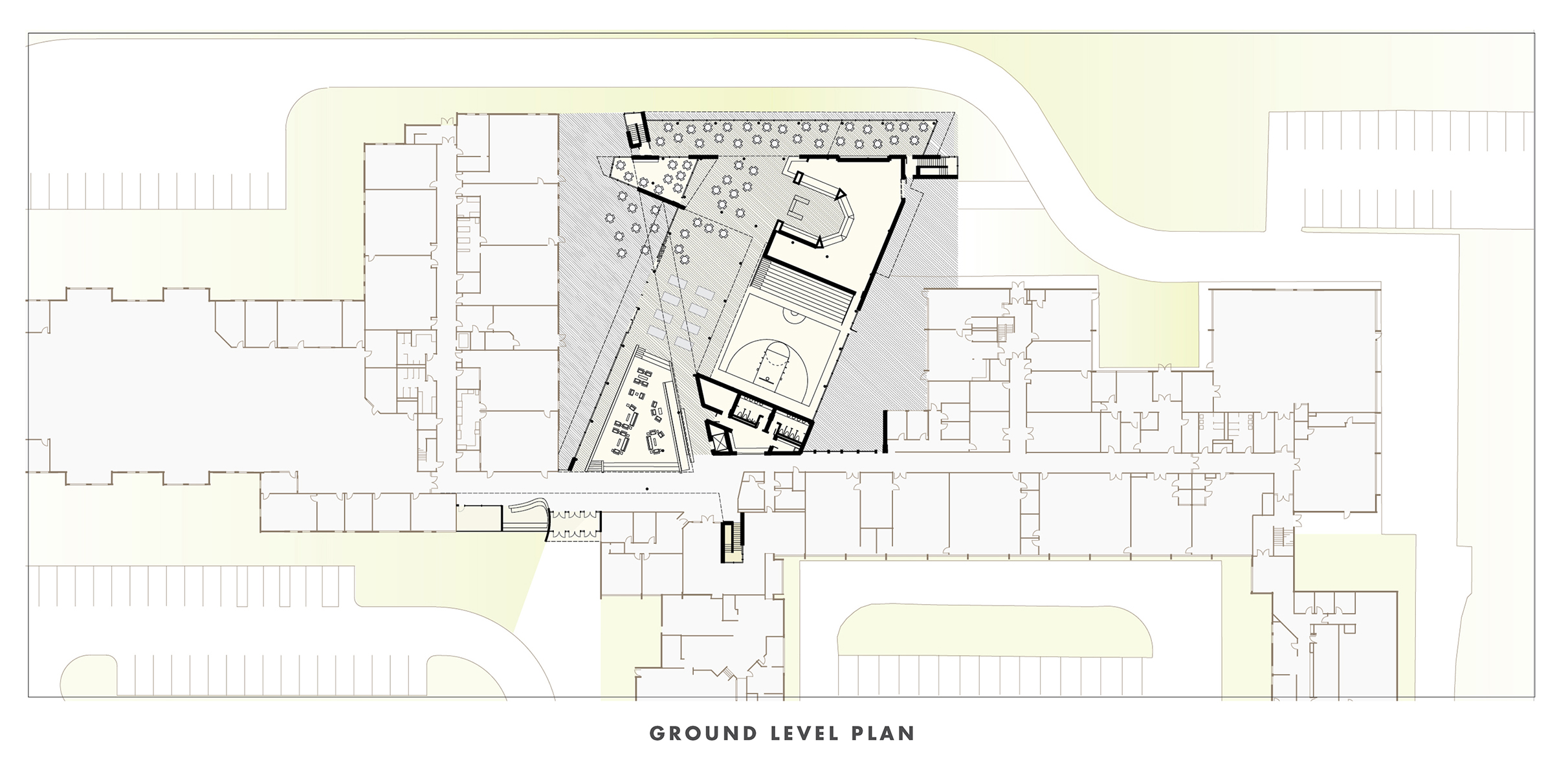 Credits
Design Principal: Richard Benton Friedson, FAIA
Photography: Richard Benton Friedson, FAIA
Association: Friedson Studio of LBA