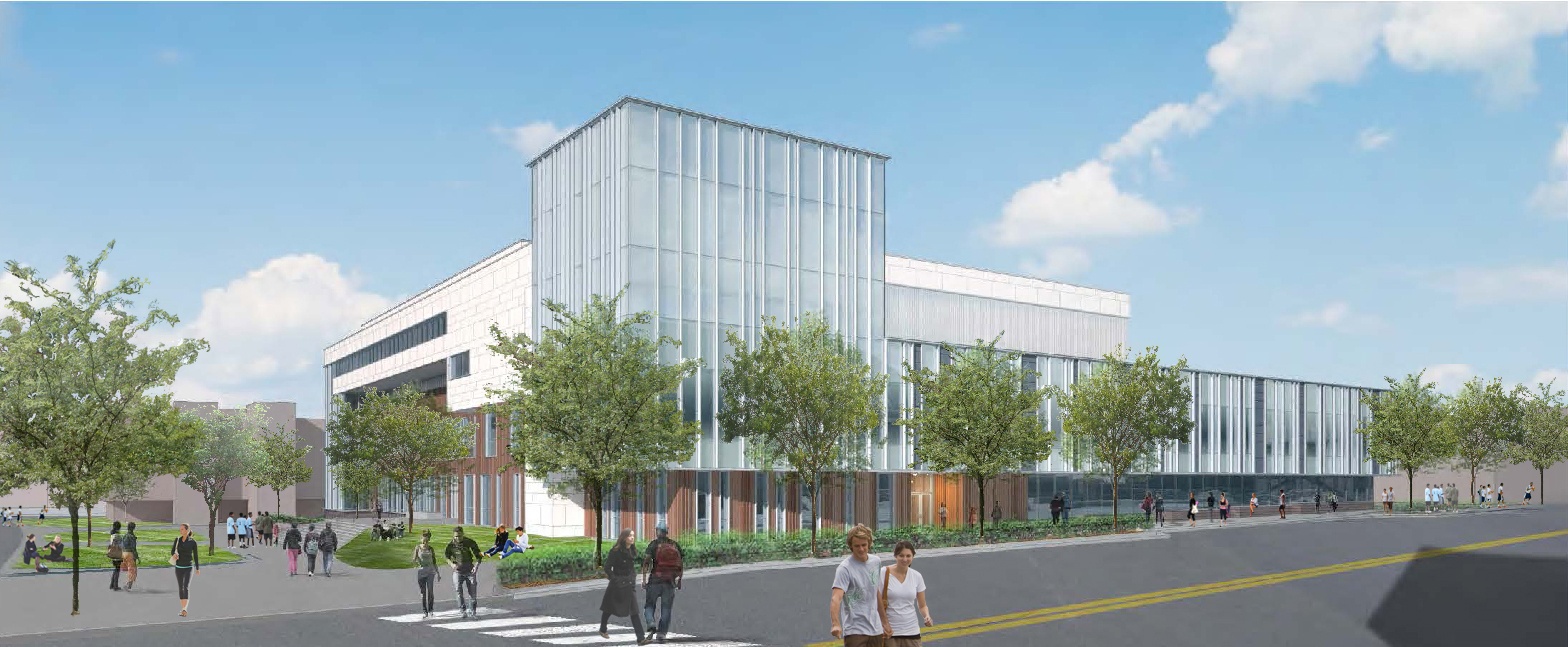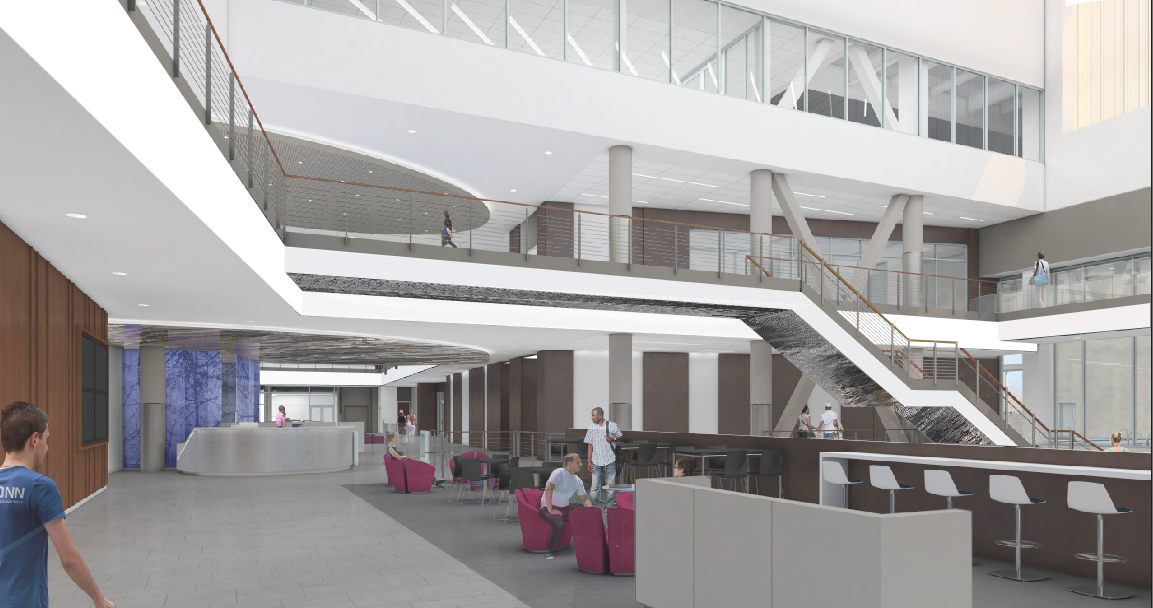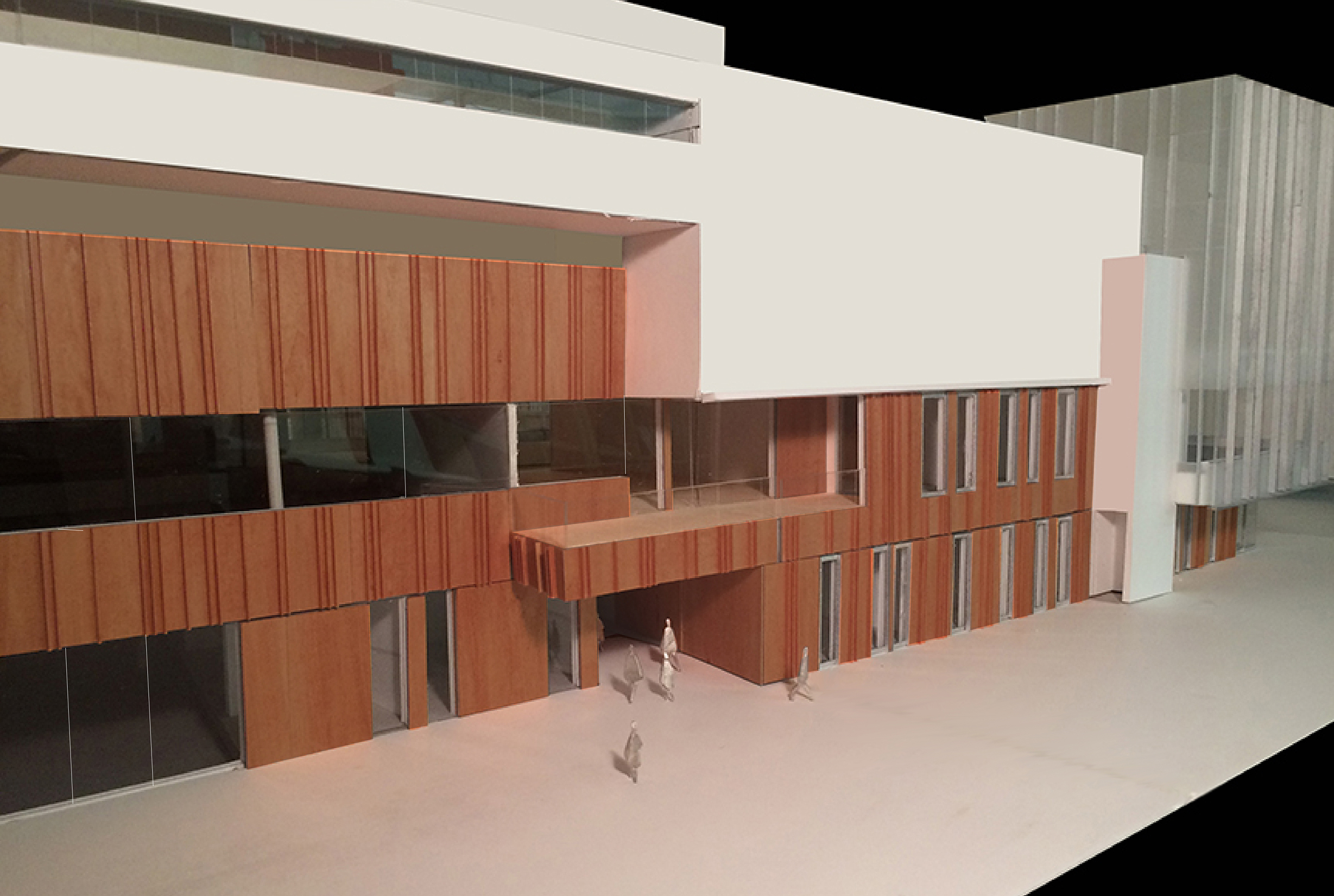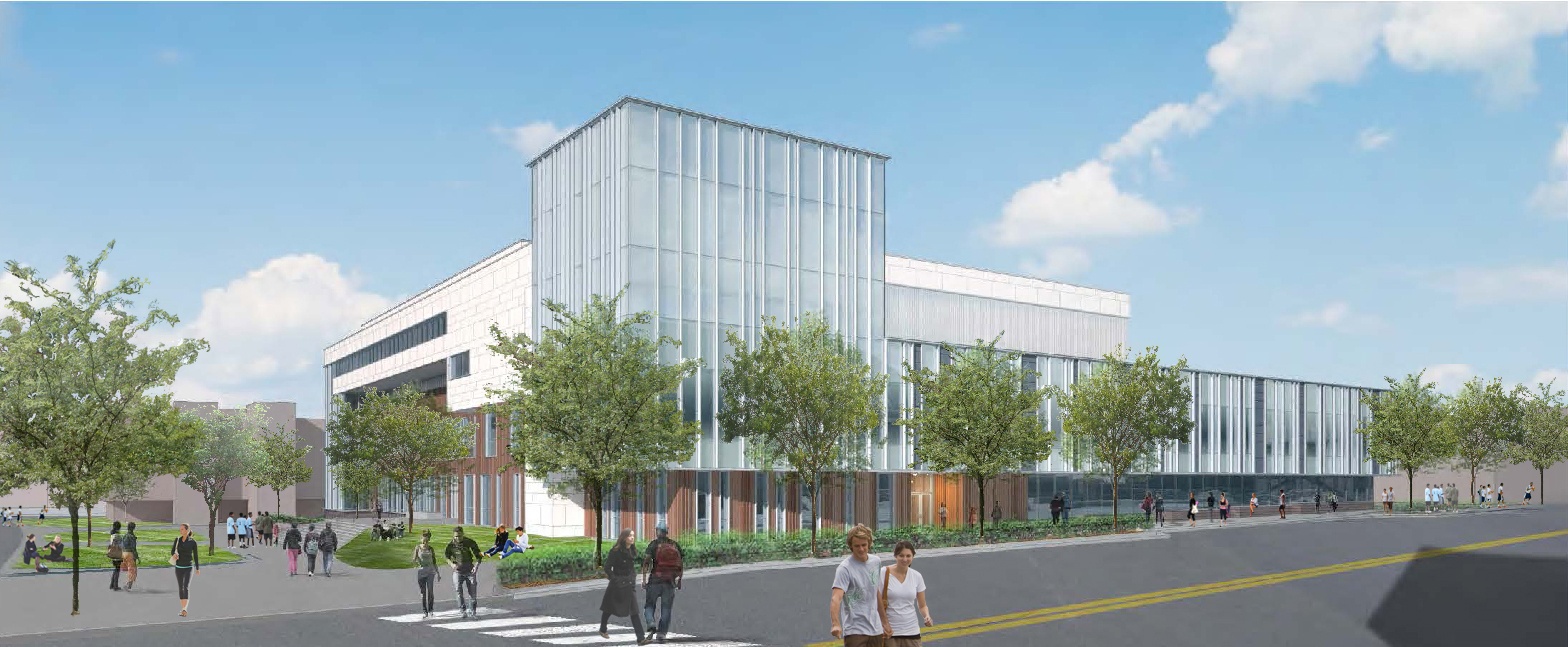 UConn Recreation Center
Centrally located in the campus core, the four-level 191,500 sf recreation center includes 32,000 square feet of fitness space (dispersed into four areas on two levels), a functional training studio, spin studio, mind-body studio, two multipurpose studios, a four-court gym, a two-court MAC, three racquetball courts, a suspended 1/6 mile track, a 20,000 sf natatorium, a 40-foot high climbing wall, an outdoor adventure center, administrative offices, and numerous support spaces.
The University wanted this building to transform the center of campus, establish spatial enclosure to the adjoining quad, and create an active edge along the University's main street. In a series of workshops with the design team, students, faculty, administration and staff indicated their preferences for program and activities, character of the building and landscape, and sustainable design ideas. In the end, participants concluded that they wanted this to be a "WOW!" building.
The program is arranged around a central "courtyard" to reveal all the activities from level to level. The building's exterior is clad in composite panels, curtainwall and Ipe wood. This warm, durable, sustainable theme continues into the building interior to express UConn's rural heritage.
The project is pursuing LEED Gold Certification.
FRIEDSON STUDIO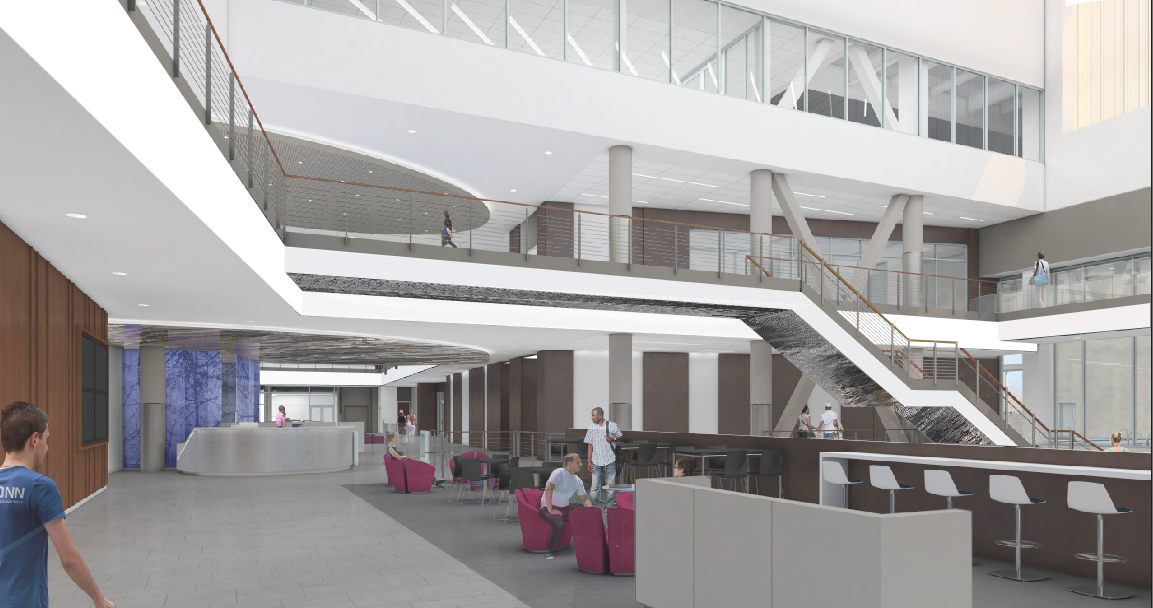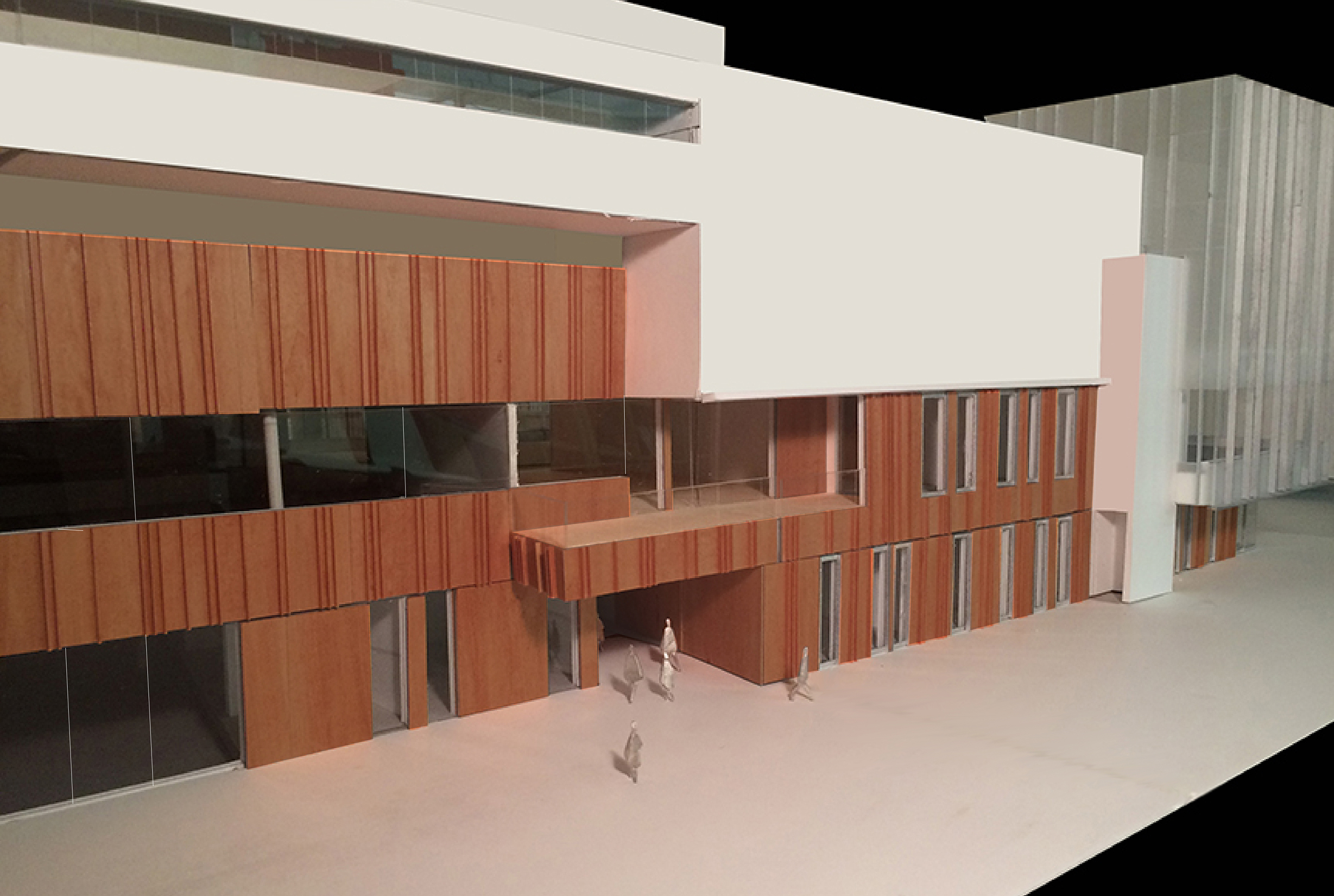 Credits
Design Principal: Richard Benton Friedson, FAIA
Photography: John Sheehan, Richard Benton Friedson, FAIA