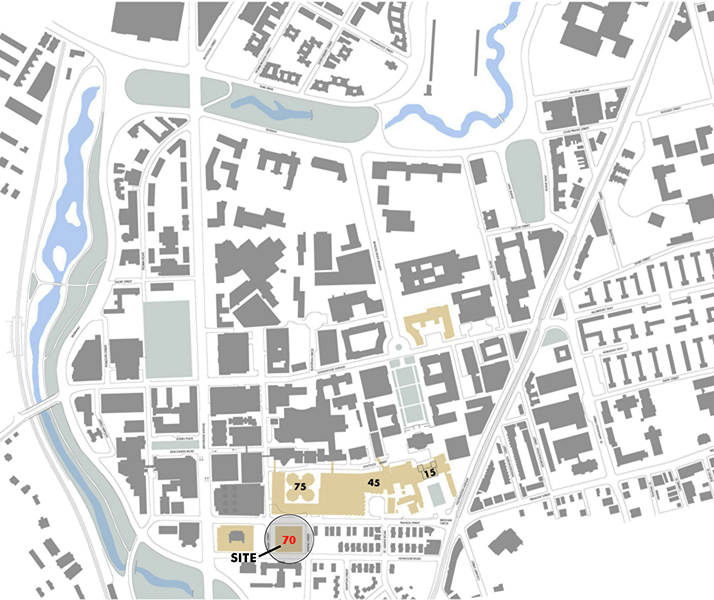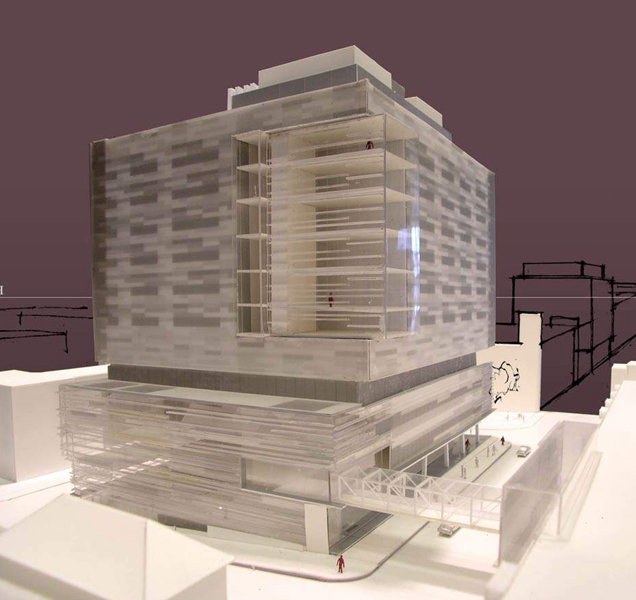 Shapiro Cardiovascular Center
The 420,000 square foot Shapiro Cardiovascular Center enhances Brigham and Women's Hospital's stature as one of the world's leading medical centers. The ten-story building's placement at the edge of the hospital campus establishes the gateway to a domain of street life that is enhanced by a range of public amenities including dining, conference, and family centers. In addition to the public uses, the program consists of operating suites for cardiac and vascular surgery, diagnostic and treatment facilities, ambulatory care clinics, and patient rooms. A bridge and below-street program connect the new facility to the hospital's central circulation system.
The design emphasizes lightness and transparency. To provide an experience to patients and their families that is soothing, every public lobby, corridor, and patient room is connected to the outside with large expanses of glass that provide abundant natural light and enable great vistas of the surrounds.
The exterior is clad in a syncopated pattern of seven glass types and two metal panel colors in a unitized curtain wall system. This variegation of transparency, translucency, and opaqueness is composed to create a sense of ongoing rhythm --- like a heartbeat.
The project is LEED Gold Certified.
FRIEDSON STUDIO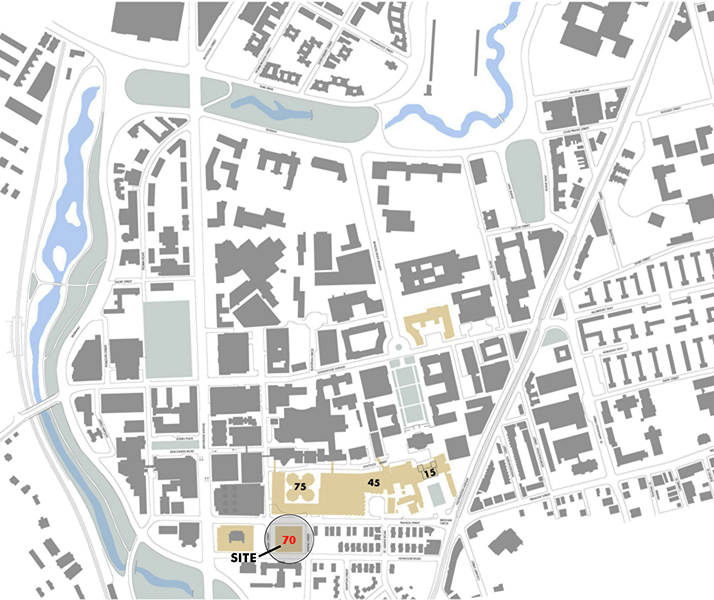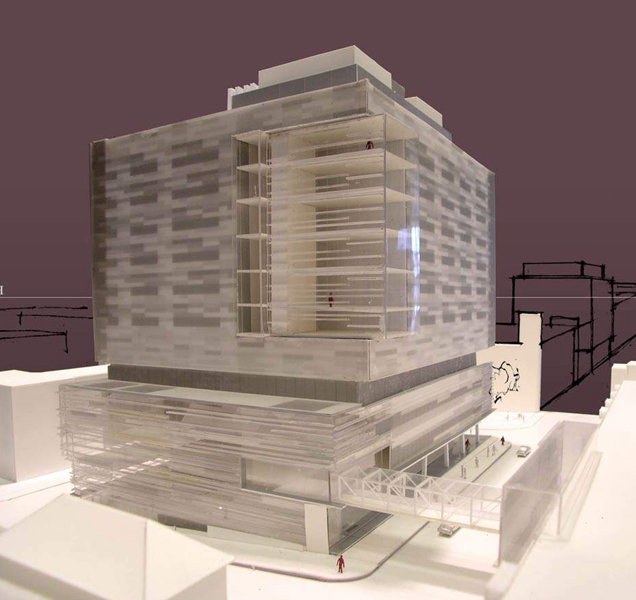 Credits
Design Principal: Richard Benton Friedson, FAIA
Photography: Anton Grassl, Esto
Association: Cannon Design