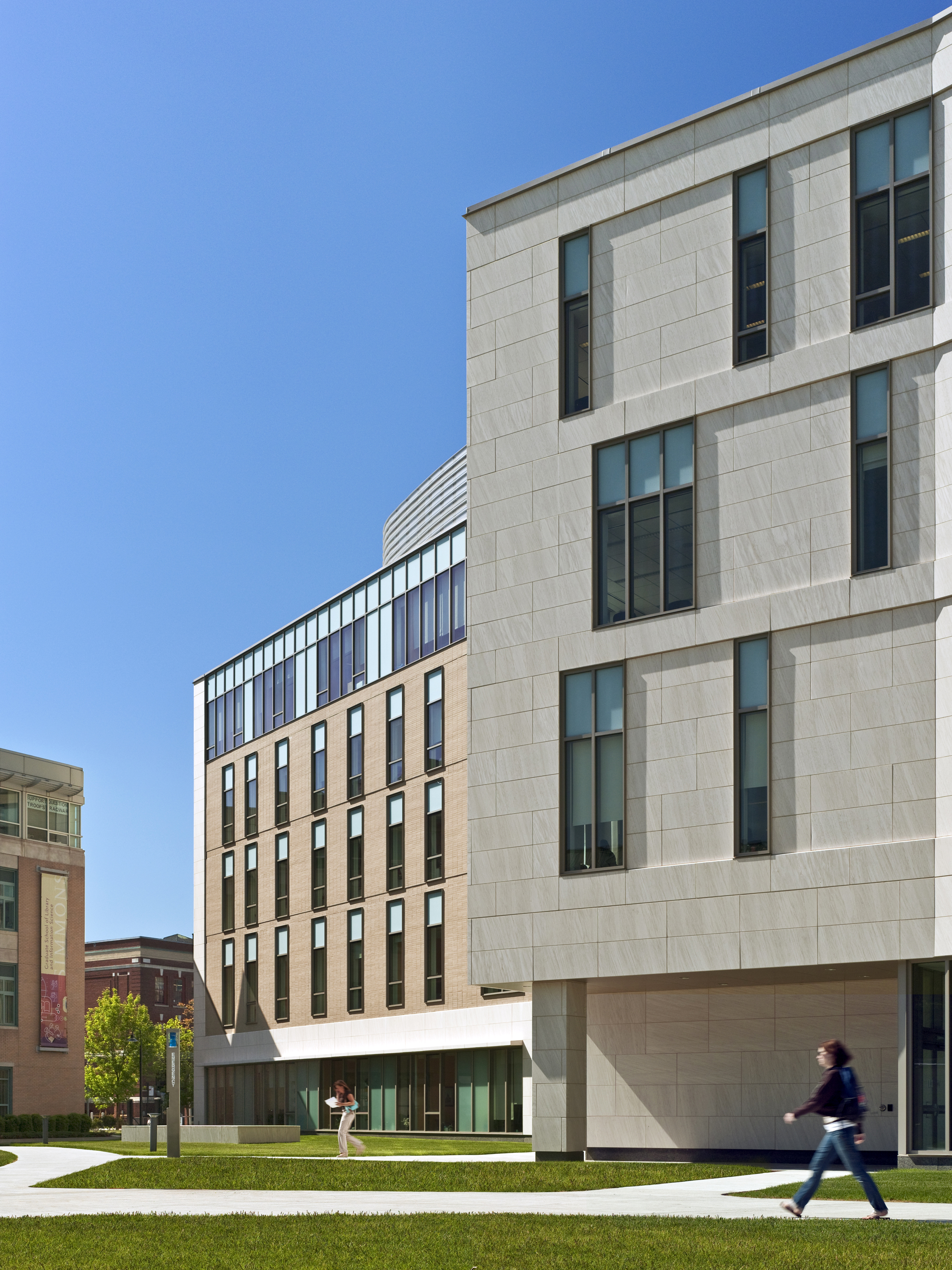 Simmons College School of Management
Simmons College School of Management and new campus quad is a flagship project that embodies the college's commitment to a future of sustainable development. Originally a surface parking lot surrounded by campus buildings, the project transforms this site with the addition of a new 5-story 66,500 square foot School of Management building, a subterranean 5-level, 715 space parking garage, and a new green quadrangle for use by the college and larger community.
The School of Management includes two case rooms, two classrooms, numerous study and meeting rooms, offices for faculty, administration, marketing, career services, and operations, and the center for executive education.
Designed to be compatible with its academic and community neighbors, the building is composed of limestone, brick, and curtain wall. The building and quadrangle are arranged to capitalize on natural light and views, and employ green roof technologies to mitigate storm water runoff and heat island effect. Recycled materials are used throughout, ranging from concrete and steel to carpet, wood, and ceiling tiles.
The project received LEED Gold Certification.
FRIEDSON STUDIO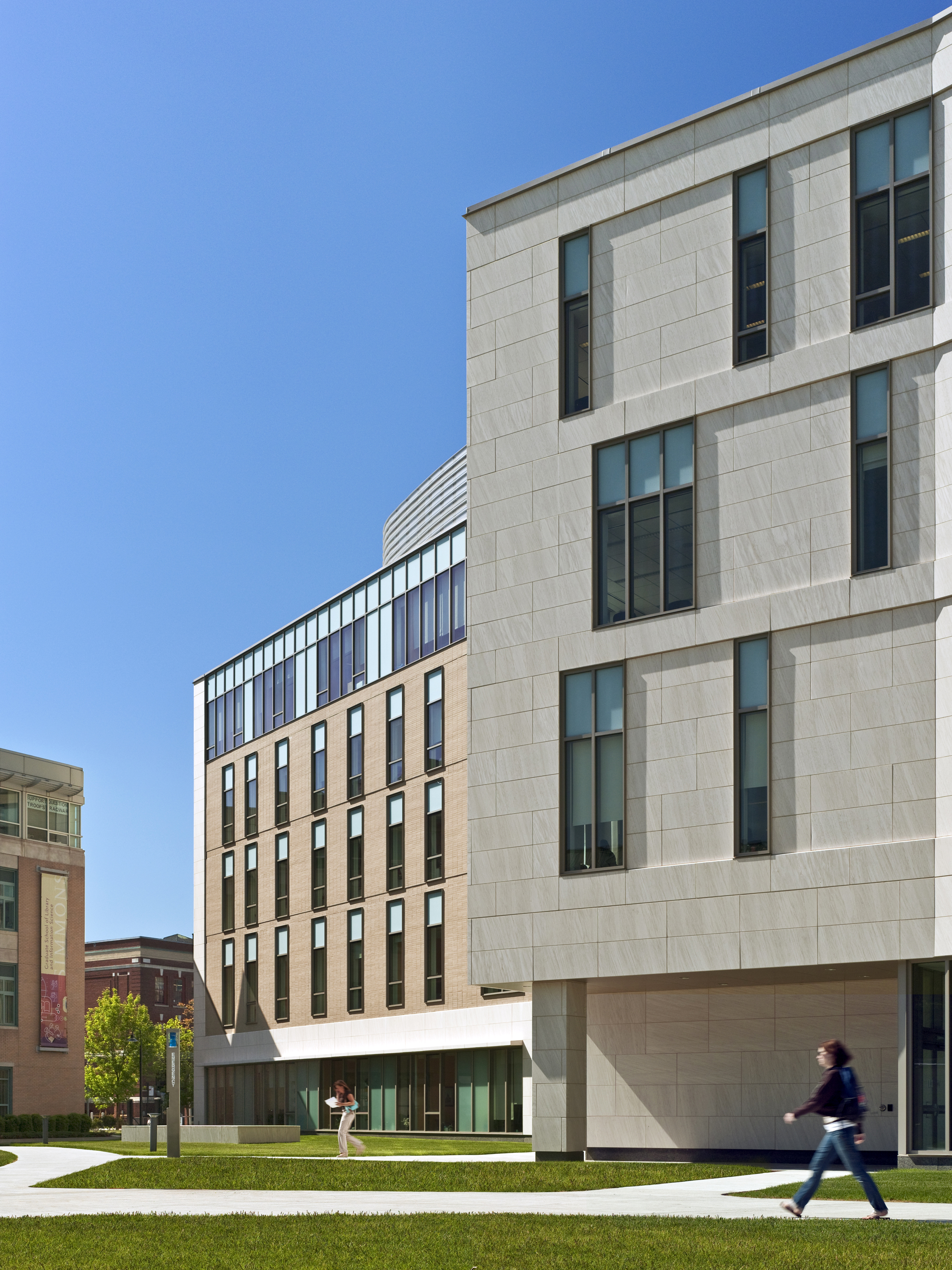 Credits
Design Principal: Richard Benton Friedson, FAIA
Photography: Anton Grassl, Esto
Association: Cannon Design