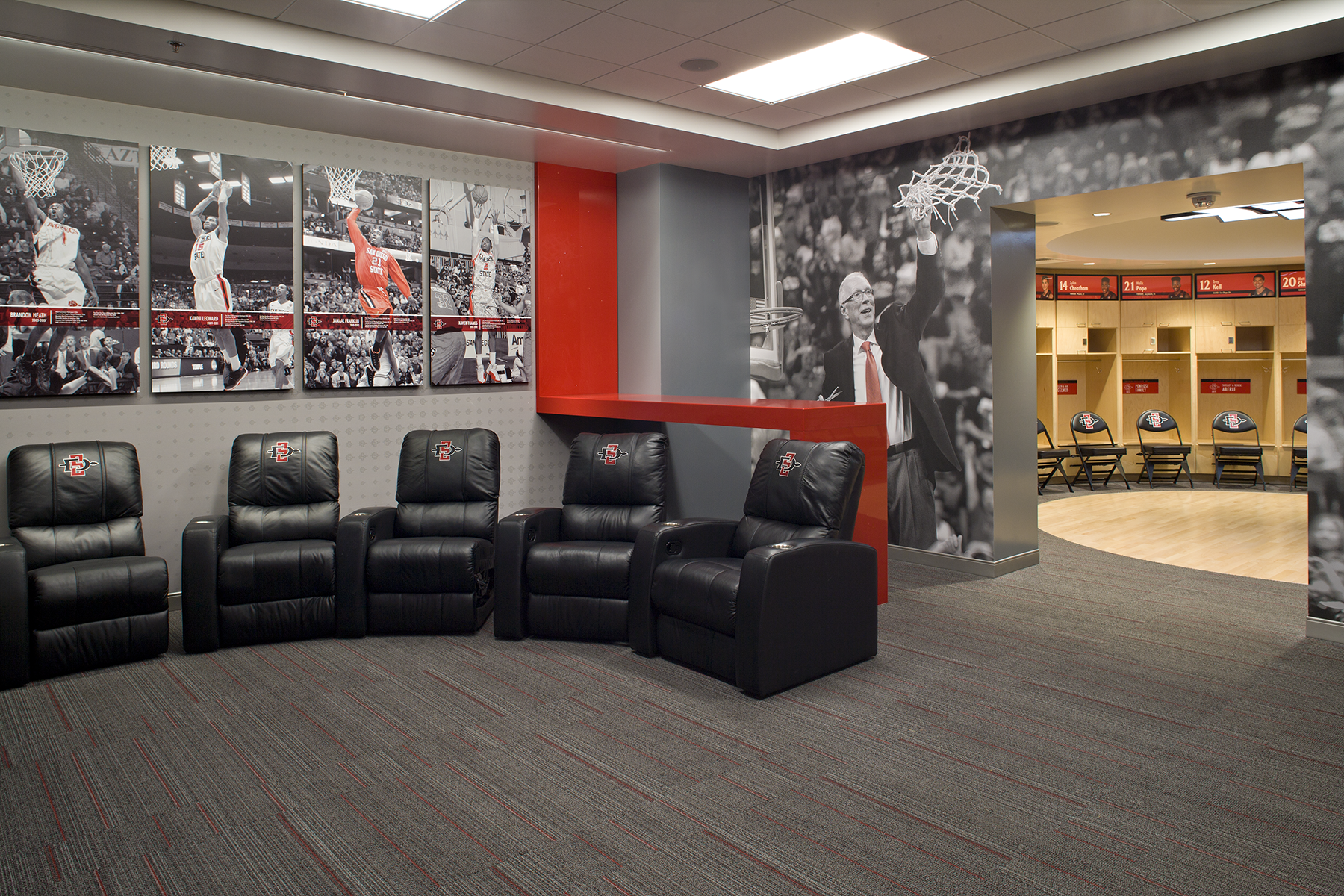 SDSU JAM Center
Following conference championships for both the San Diego State Men's and Women's Basketball teams over the past few years, both programs were poised to take their success to the next level with the development of the Jeff Jacobs (JAM) Basketball Performance Center.
Two practice courts, player lounges, locker rooms, tribute spaces and a film room were accommodated within the compact building footprint. The 26,000 square foot JAM Center assures that the Aztecs will have a dedicated practice home and provide them with comparable amenities to the nation's marquis programs. Through the realization of this new facility, training has been enhanced and recruiting has significantly improved, allowing SDSU to continue to rise in the top tier of college basketball.
The University wanted the design of this building to fit seamlessly into the context of the Athletics Complex and the Alumni Center. Thus, the design responds by incorporating the same exterior materials, colors and features as the adjoining buildings, responding to preserve its context, not transform it.
Inside, the graphic branding of the building plays an important role in wayfinding, inspiring players and impressing new recruits with the spirit and history of the program.
FRIEDSON STUDIO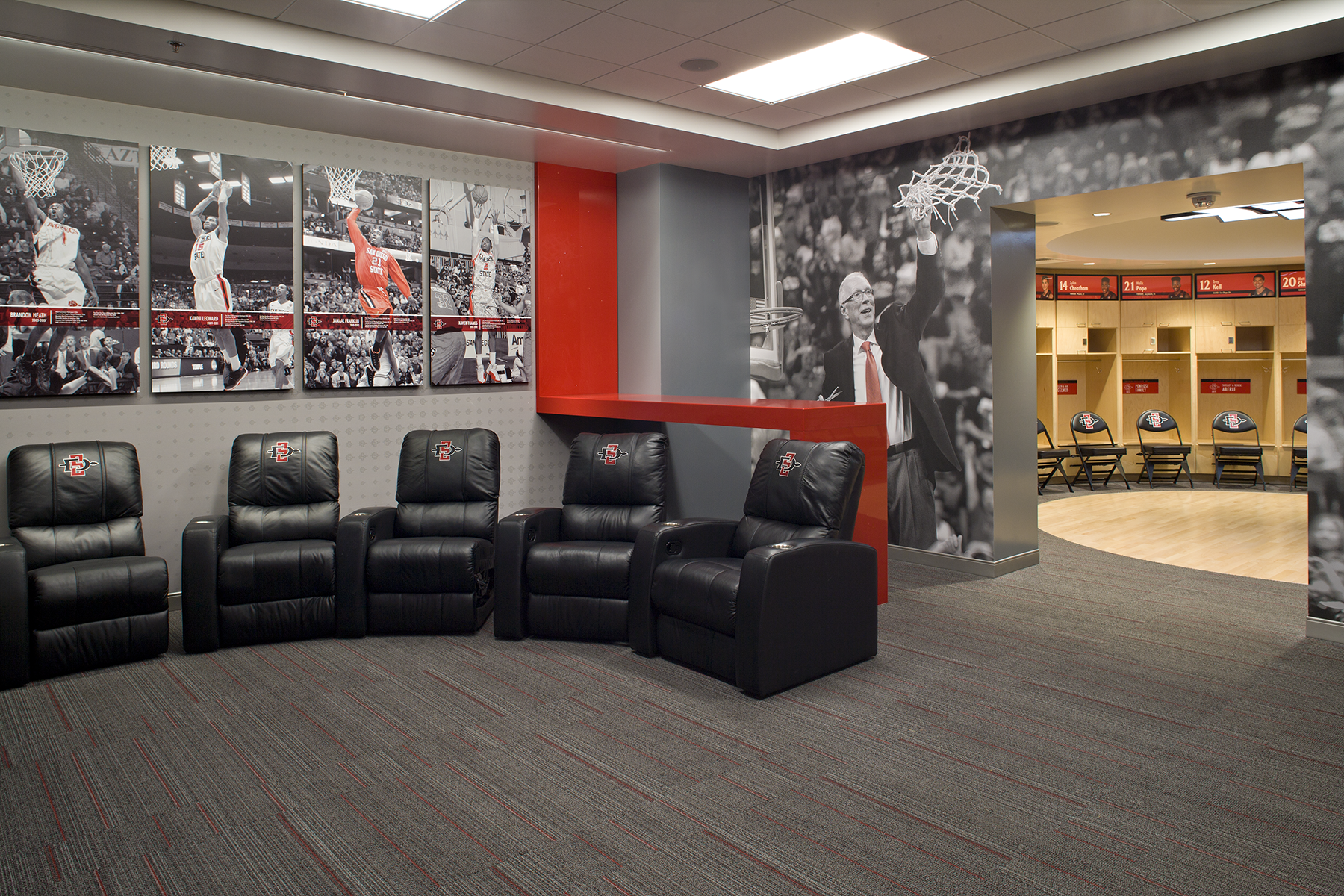 Credits
PIC/Design Principal: Richard Benton Friedson, FAIA
Photography: David Hewitt and Anne Garrison Photography
Association: JCJ