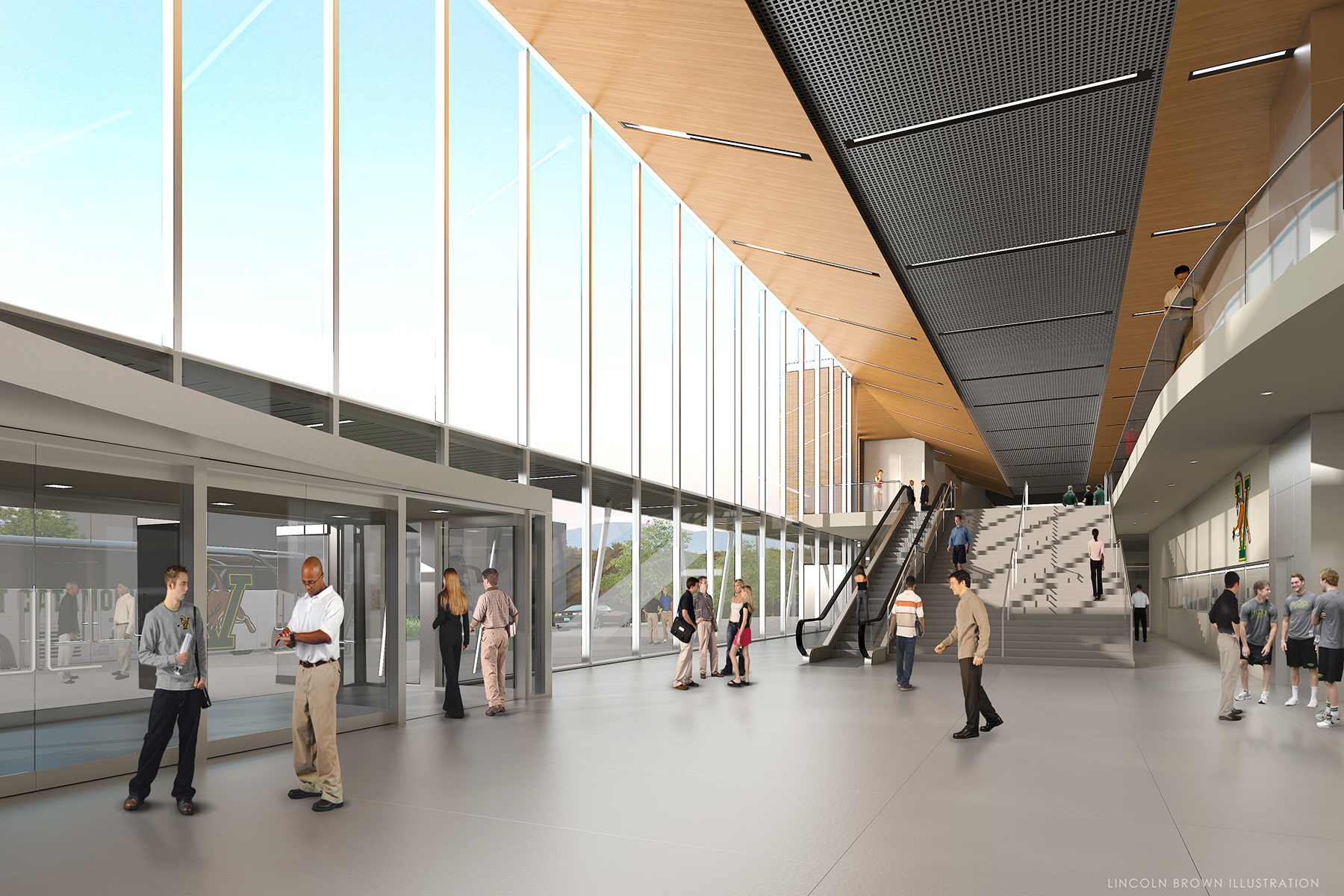 UVM Arena Master Plan
The objective of this study was to evaluate three potential sites for a new 6,000-seat multipurpose arena and make a recommendation for a preferred site. The site evaluation recommended a location at the existing athletics complex. A concept was developed for a 200,000 square foot multipurpose arena that could host hockey, basketball and other university events. The concept integrated the multipurpose arena and the existing athletics complex, and proposed renovations to the athletics complex to improve functional spaces, engineering systems and wayfinding.
The design concept proposed "wrapping" the athletics complex with a new entrance lobby addition on the north and the multipurpose arena addition on the east. This proposal renovated and reorganized the existing athletics complex, and structured the additions to provide a refreshing new look that transformed the character of the entire complex.
FRIEDSON STUDIO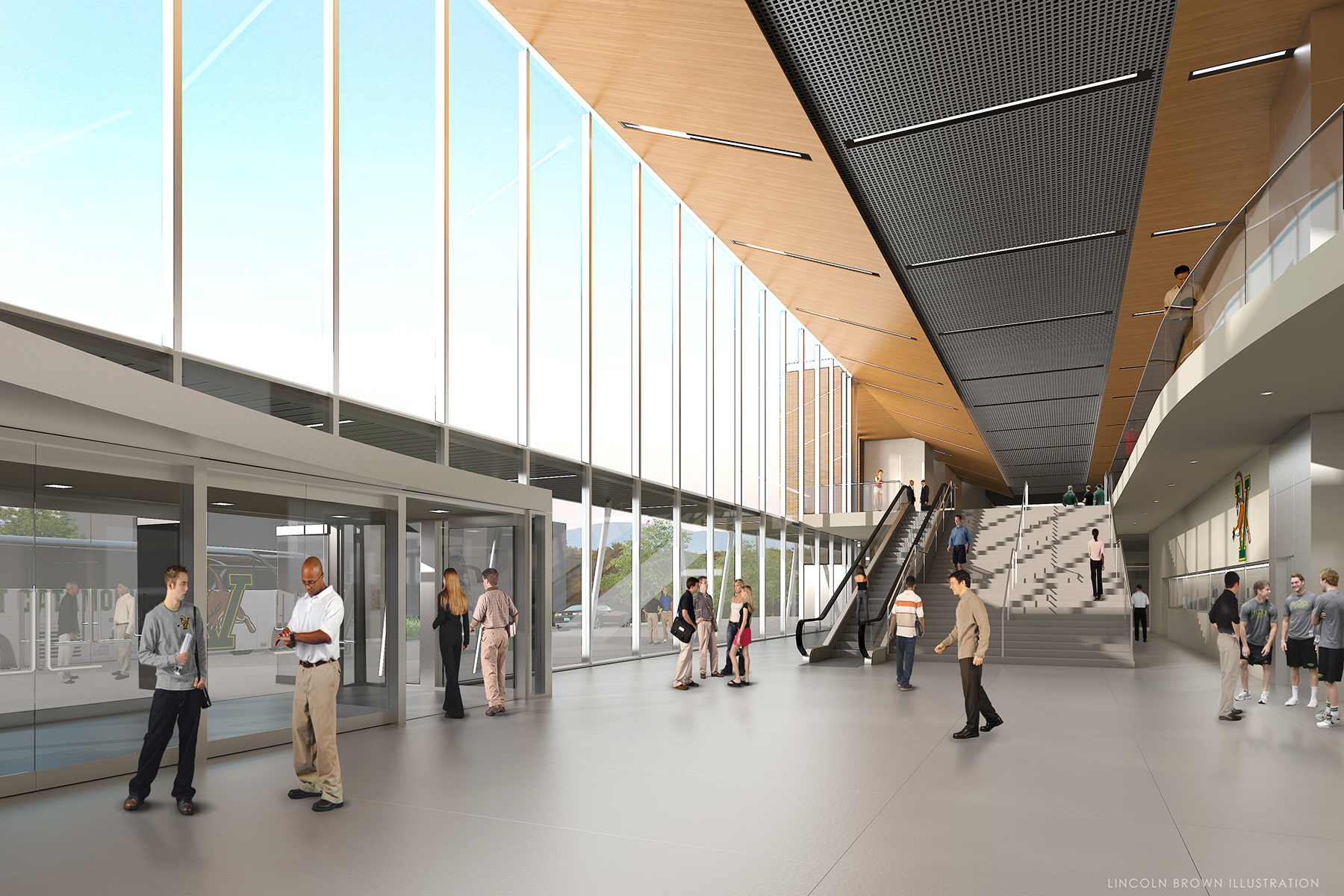 Credits
PIC/Design Principal: Richard Benton Friedson, FAIA
Photography: Richard Benton Friedson, FAIA
Association: Cannon Design